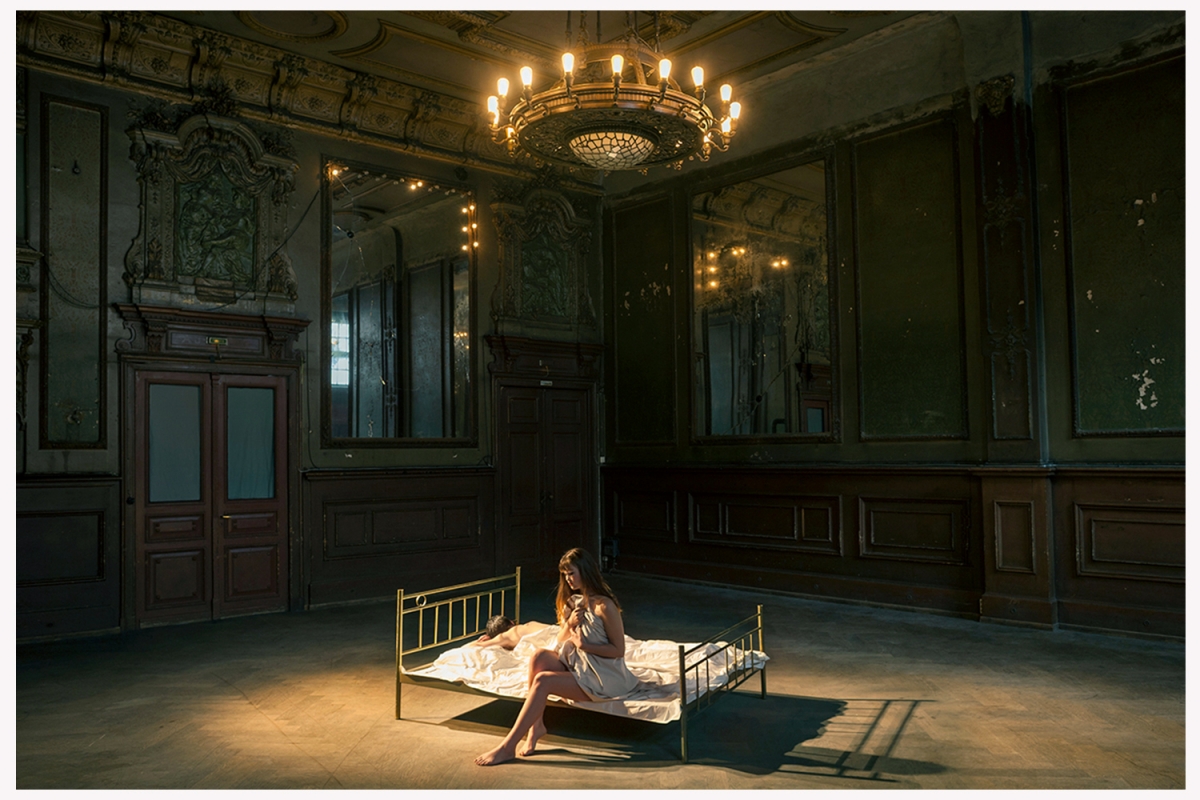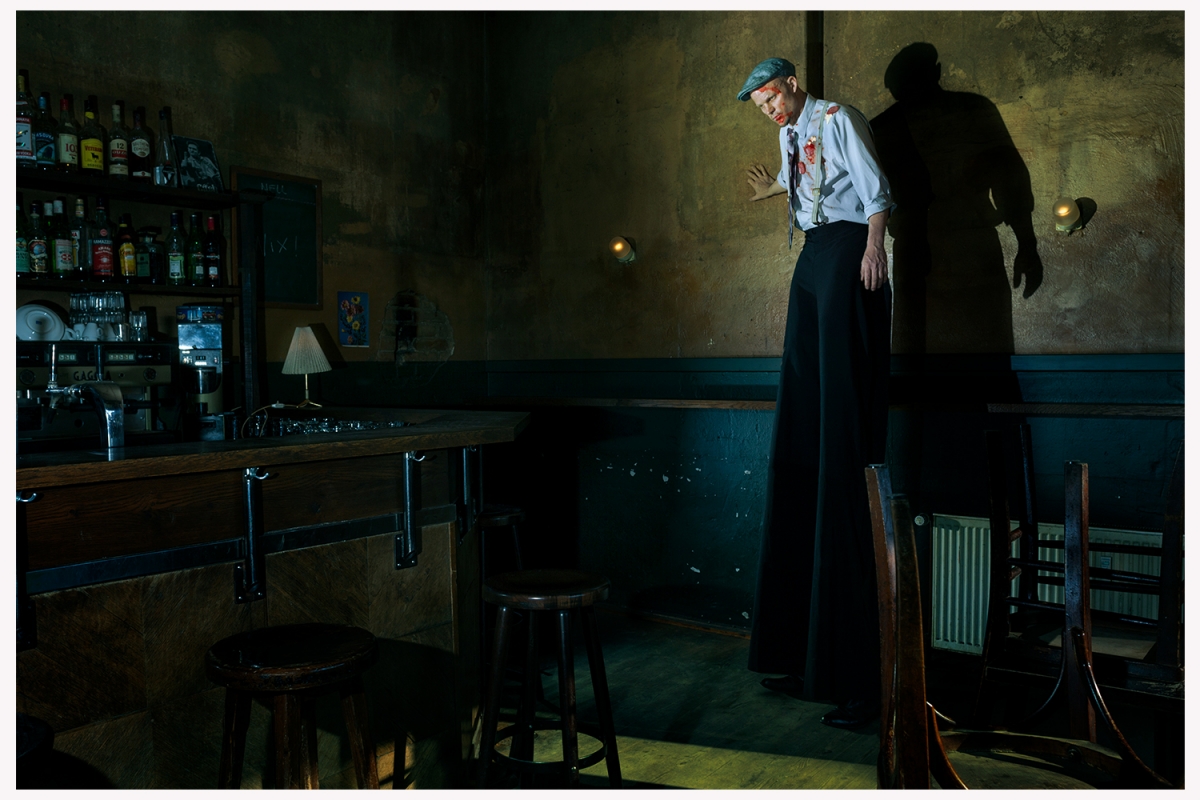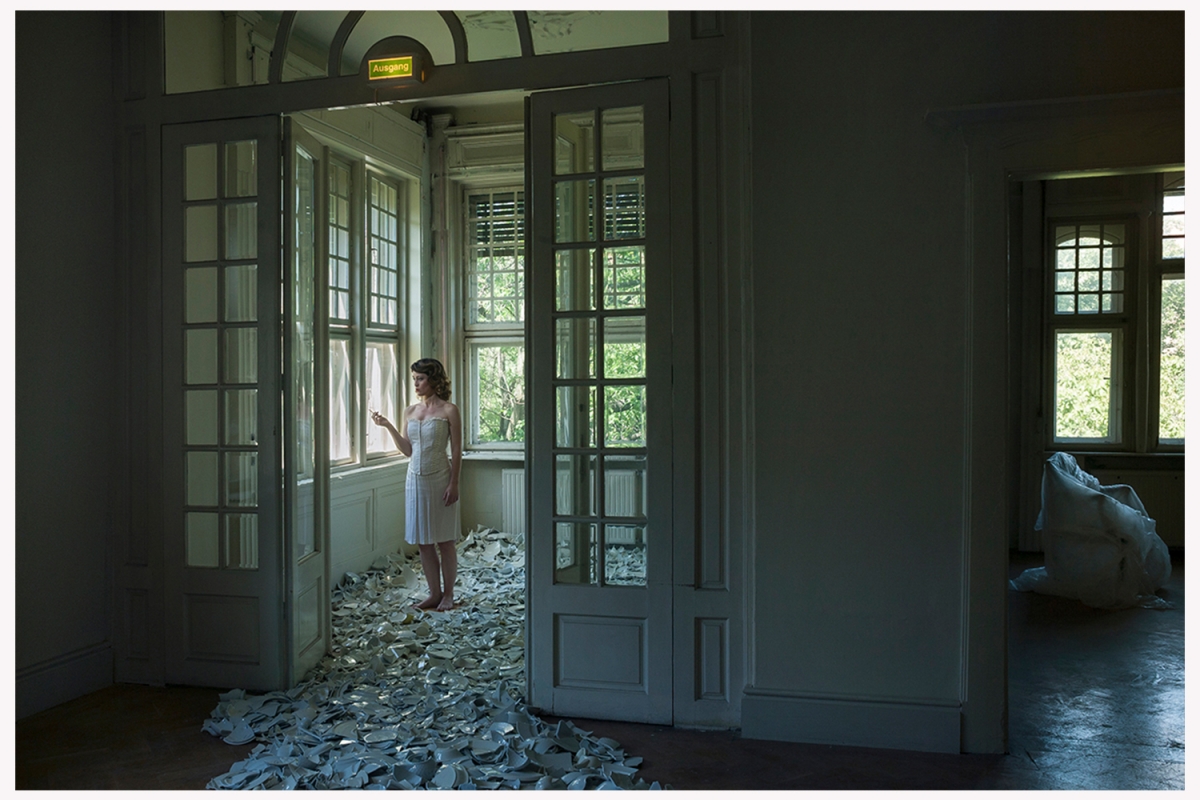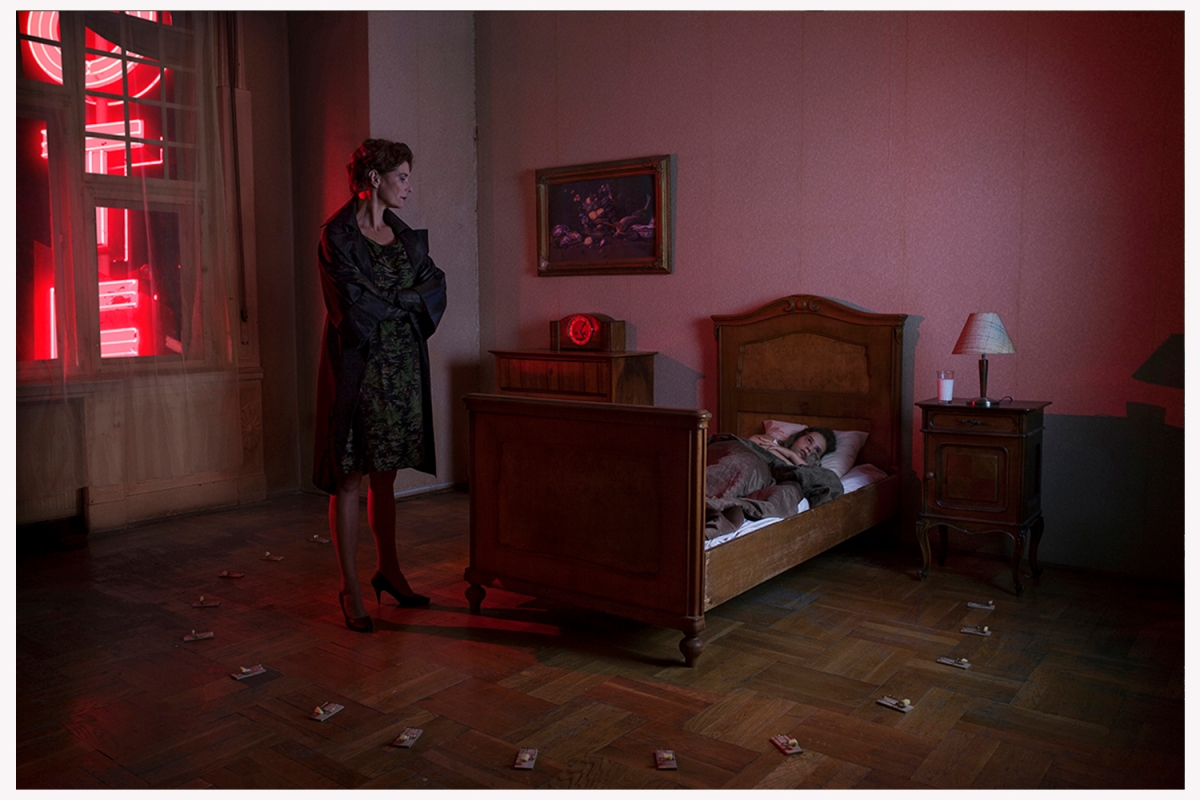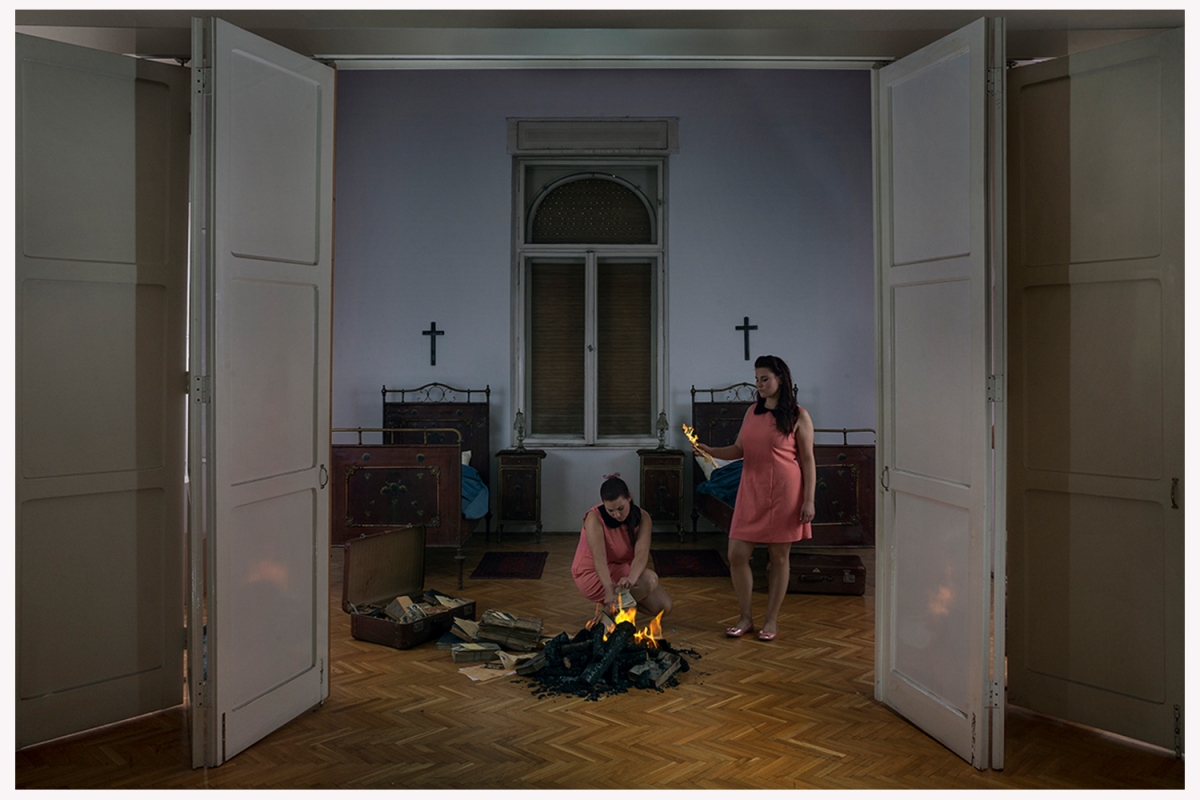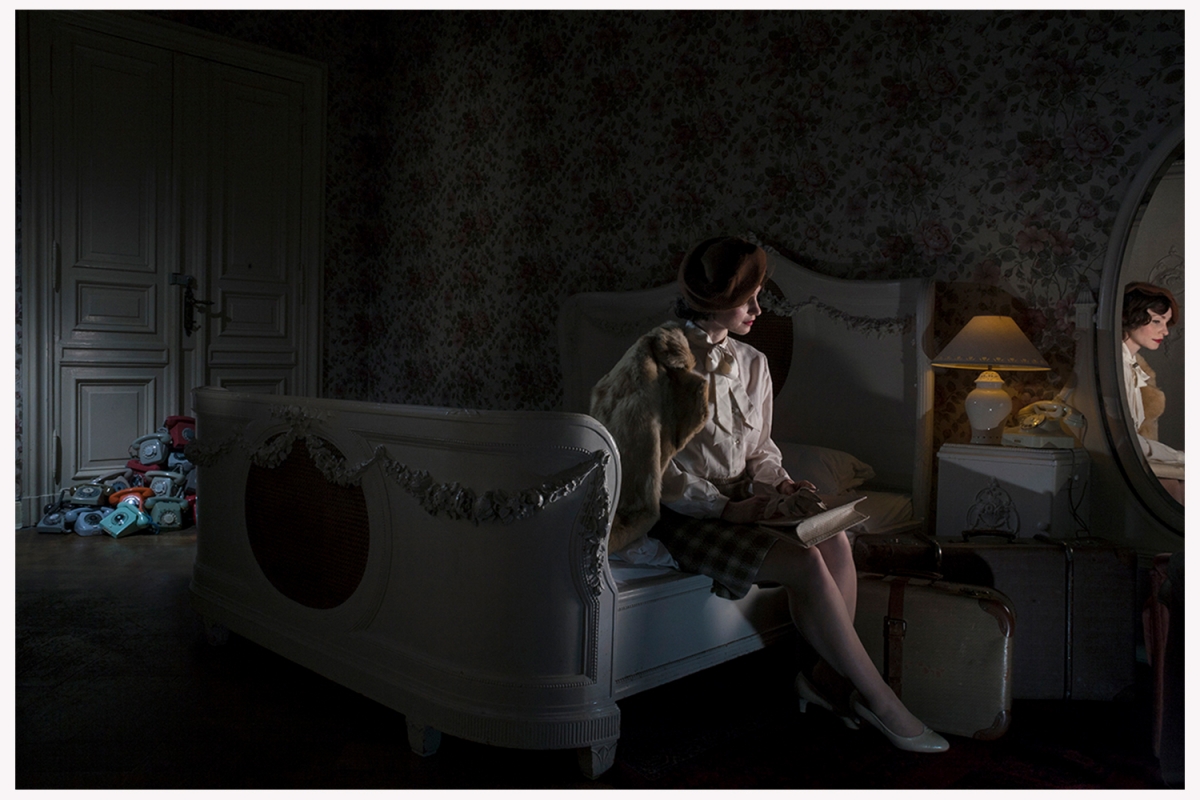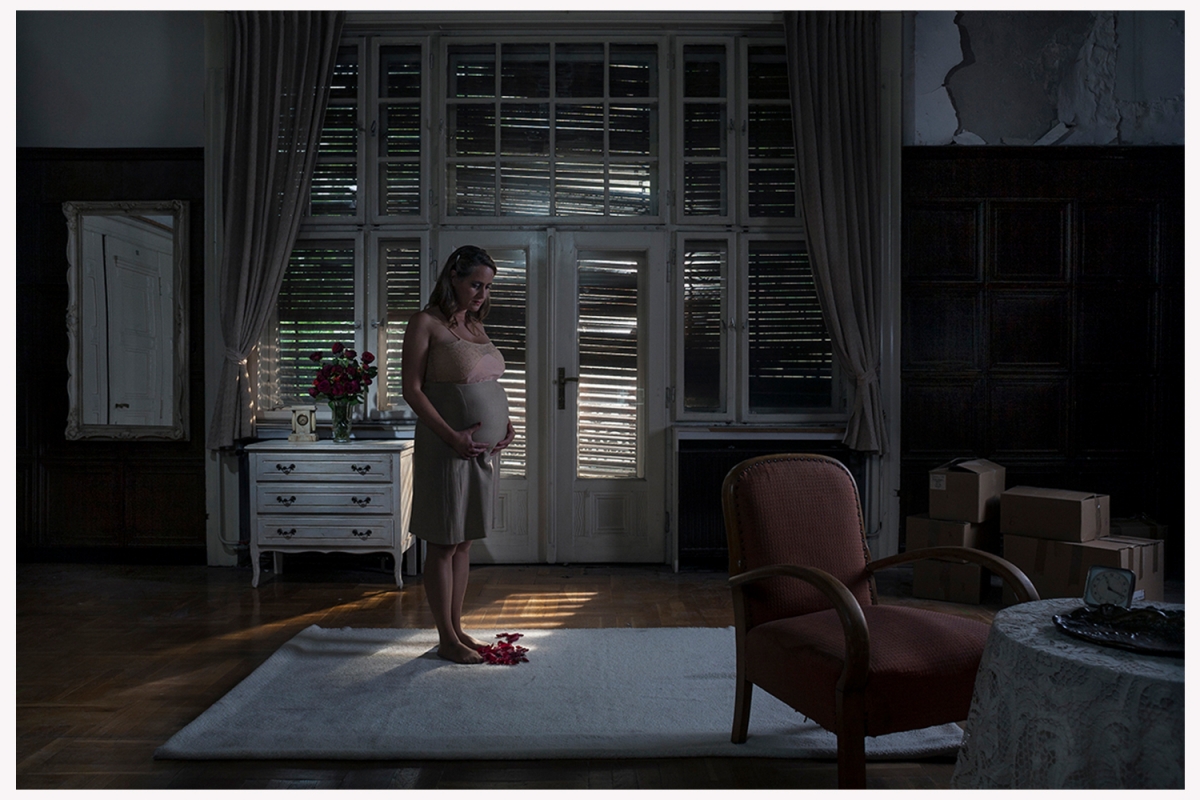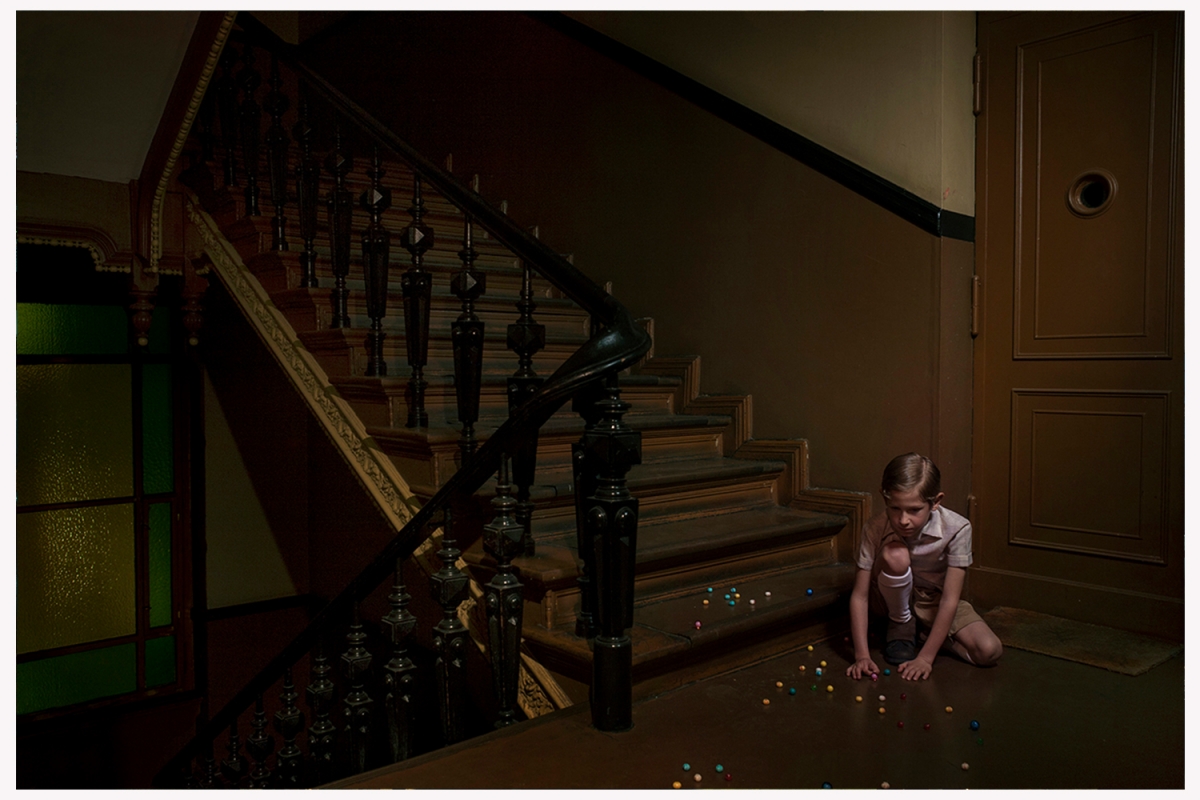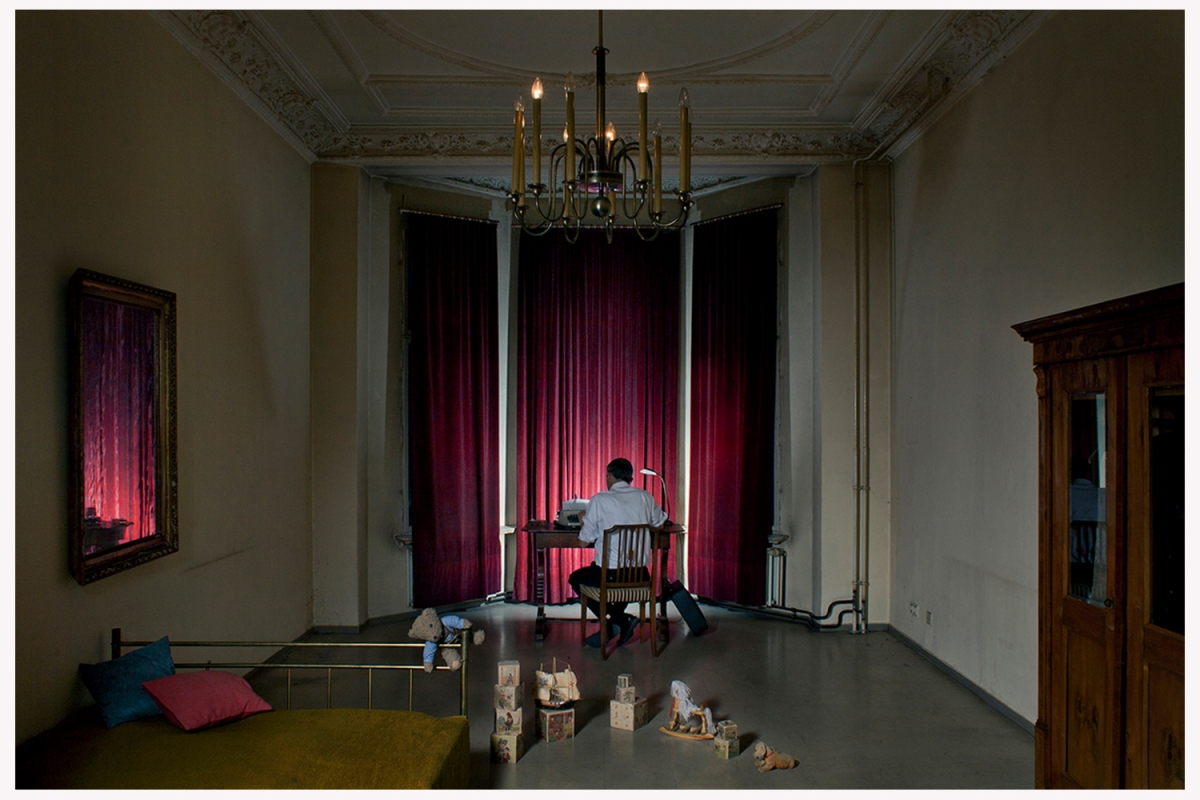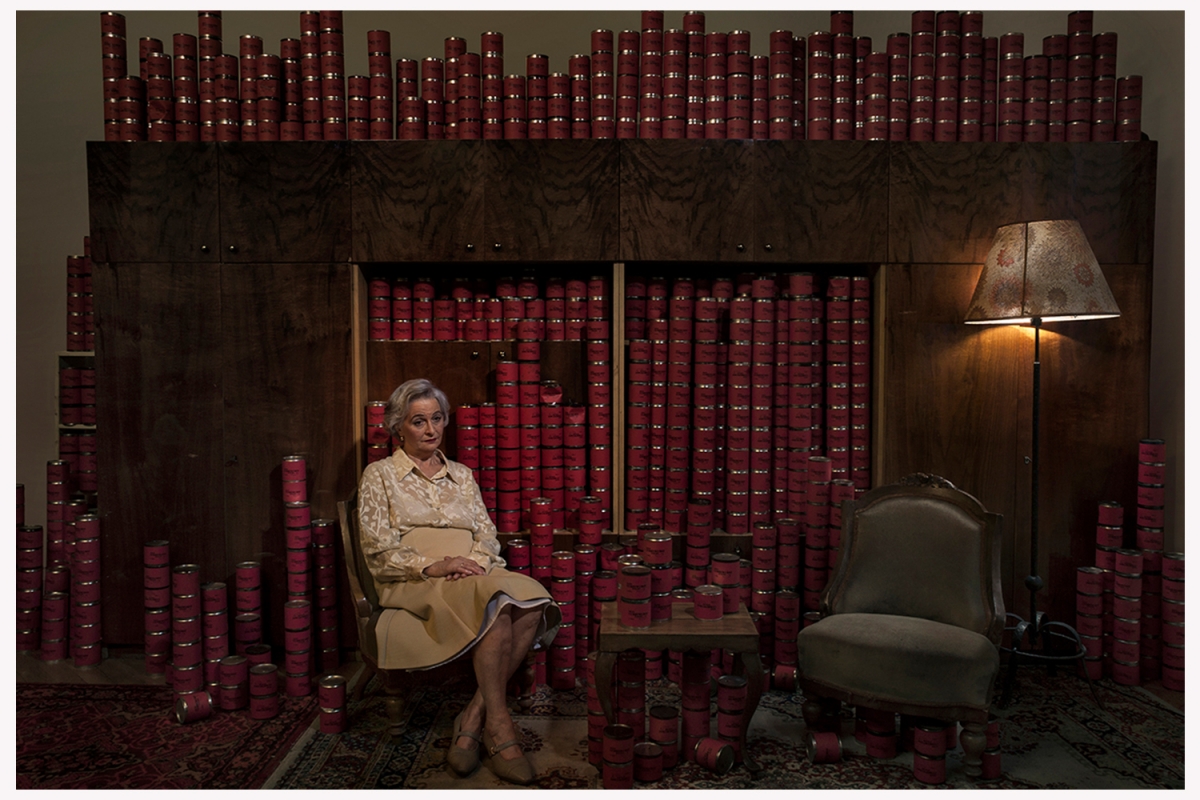 Berlin bhf.
© 2014.
gyclee print on baryt paper
edition A 100 x 66 cm 7 1AP
edition B 60 x 40 cm 19
The series Berlin bhf. (bahnhof) represents fictional stations of life I had to pause or go through at some point. The situations are rooted in intimate issues of my personal past, through which I could emphasize Berlin being a historically transitory place, a habitat of passengers. The pictures are also paired with Hungarian authors' Berlin experiences, their visions, stories, expectations, through which I could describe the temporary homes for these authors, and me. I wanted to emphasize the common aspect of rootlessness and alienation, the permanent feeling of outcast and the desire of being integrated. Through these moments of transition Berlin bhf. talks about history, memories, and as fictional, momentarily existing places , shows us misplaced and unsettling situations, where people are uprooted from their origins, loved ones, and their center. With the series Anna debuted in a solo show in the Robert Capa Contemporary Photography Center in Budapest, and at The New Literature from Europe Festival in New York City.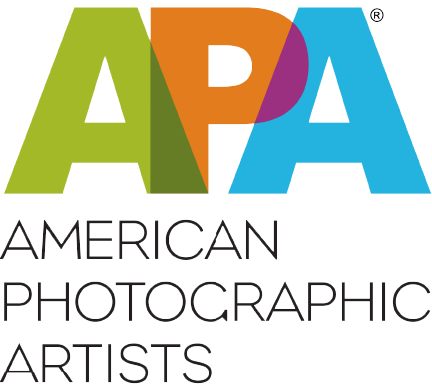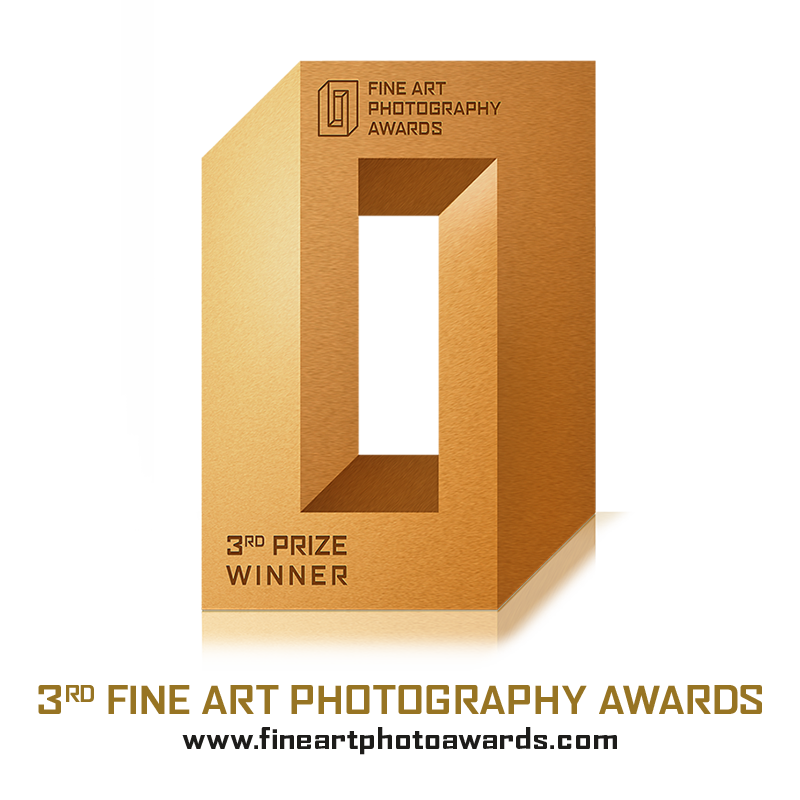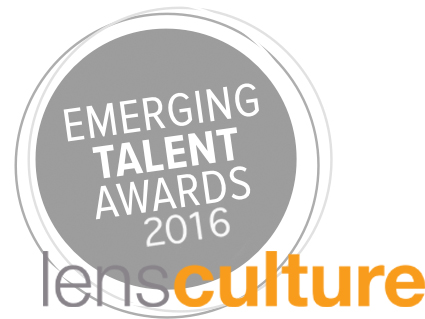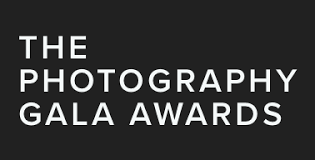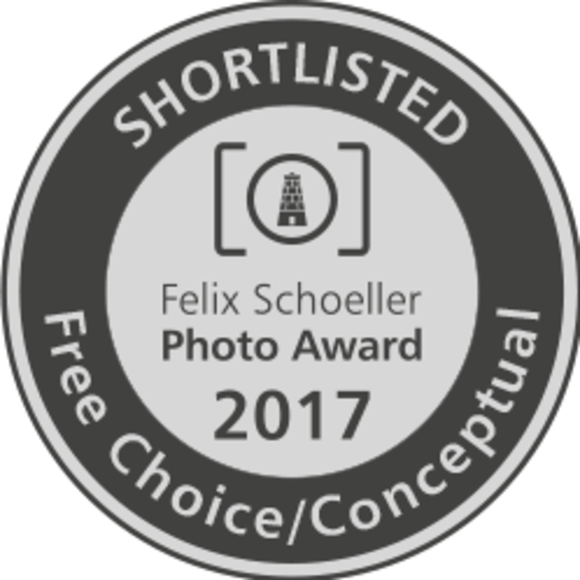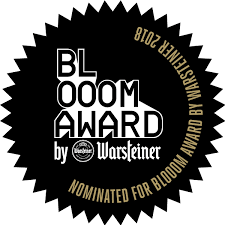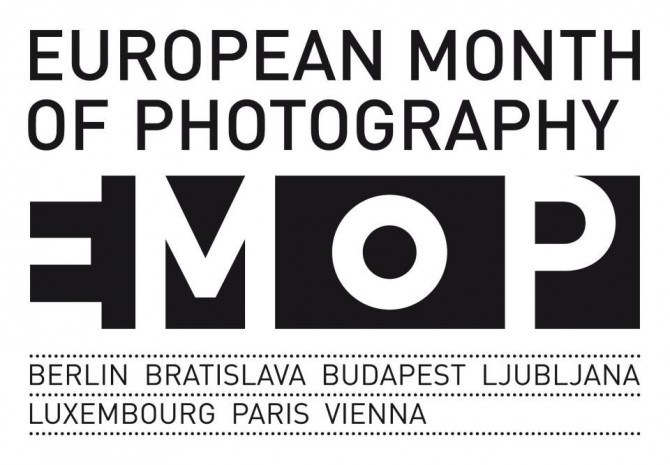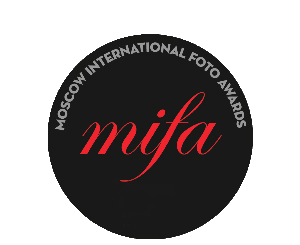 Twins - Hujbert, Kata ; Hujbert, Anna
Writer - Földes, Ádám
Giant - Adam Read
Little boy - Mélykuti, Máté
Elder woman - Vlasics, Rózsa
Mother and daughter - Reisinger, Andrea ; Haszán, Mira
Pregnant woman - de la Torre, Krisztina
Woman waiting - Hámori, Gabriella
Couple in bed - Nora Lueders ; Valentin Brandau
Woman smoking - Buczkó, Linda
Photography, production design - Tihanyi, Anna
Photography assistant - Sebastian Andrews
Gaffer Berlin - Sebastian Andrews, Hening Strech
Gaffer Budapest - Dóczi, Attila
Best boy - Kristóffy, Zoltán
Make-up - Kund, Bibi
Hair - Tábori,Kyra; Szatmári, Móni
Costume Berlin - Zaller, Tibor
Costume Budapest - Weizer, Kriszta
Set decorateur - Horváth, Zsuzsa
Set dresser - Tőrös, Róbert
SFX supervisor - Princz, Szabolcs
Post production - Frank Rizzo
Extracts translated by: Kuttner, Tamás
Special thanks to: Bibi and Sebastian
Agnes Pakozdi, Andras Mayer, Andreas Prost, Anna-Reka Baktay, Attila Anghel, Attila Ledenyi (Edge Communication), Berit Hummel, Daniel Tihanyi, David Marton, Frank Rizzo, Frank Rotscholl, Gabor Havasi, Gabor Ratonyi, Hermina Fatyol, Istvan Adam, Istvan Kocsis, Istvan Tihanyi, Judit B. Gaspar, Judit Varga, Kata Katz, Katalin Zellner, Katalin Simon Ottone (Kiraly Klub), Katia Reich, Maczucza Alfred, Mari Cantu, Mark Radics, Mihaly Demeczky (Flashback), Nora Lakos, Nyika Jancso, Pater Sparrow, Peter Trembeczki, Robert Laszlo Bacsi, Sandor Juhasz, Sandor Titz, Simon Wahorn, Suzanne Schmidt, Tamas Andras, Vanda Melykuti-Budai, Viktor Erdei, Wera Sawistowski